At City transport Piran a card system with contactless Single City Card Piran is in use. Payment with the single city card is being used on buses of cit transport Piran.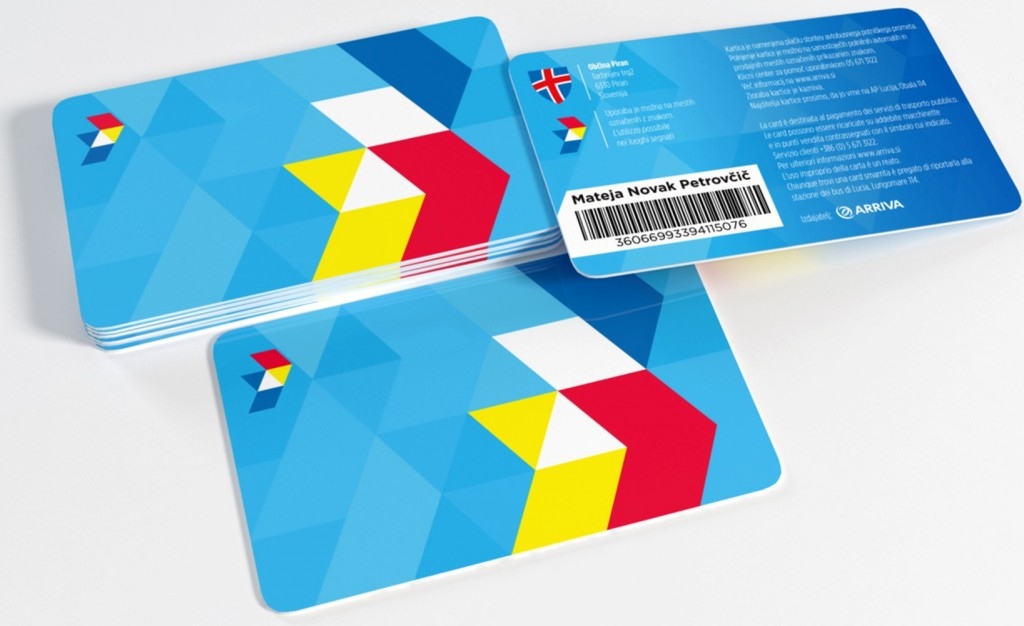 The smart cards is modern electronic payment system, which provides an easier, faster and more flexible use of public transportation. The new system is enabling passengers more users' friendly city passenger transport services, and is at the same time providing a detail overview over the passengers flow and departures density, in order to provide easier planning of changes.
At City transport Piran passenger can use a free-of-charge change of buses within 30 minutes from the validation for the first bus travel, as well as the possibility of payment of services through the VALU mobile phone.
We ask the passengers to buy the tickets in advance. If at all possible, the passengers shall use contactless cards or application Arriva Piran to pay for the rides. It is not possible to buy tickets on the buses in Piran with cash, tickets can be payed with contactless bank cards.
Simply pay with your phone or contactless bank cards on the bus. You can pay by Visa, Maestro, Mastercard, Karanta.

Download Arriva Piran app pay contactless with your smartphone for rides with Piran city buses.
Google play: https://play.google.com/store/apps/details?id=com.margento.piran&hl=en
App store: https://apps.apple.com/si/app/arriva-piran/id1504845616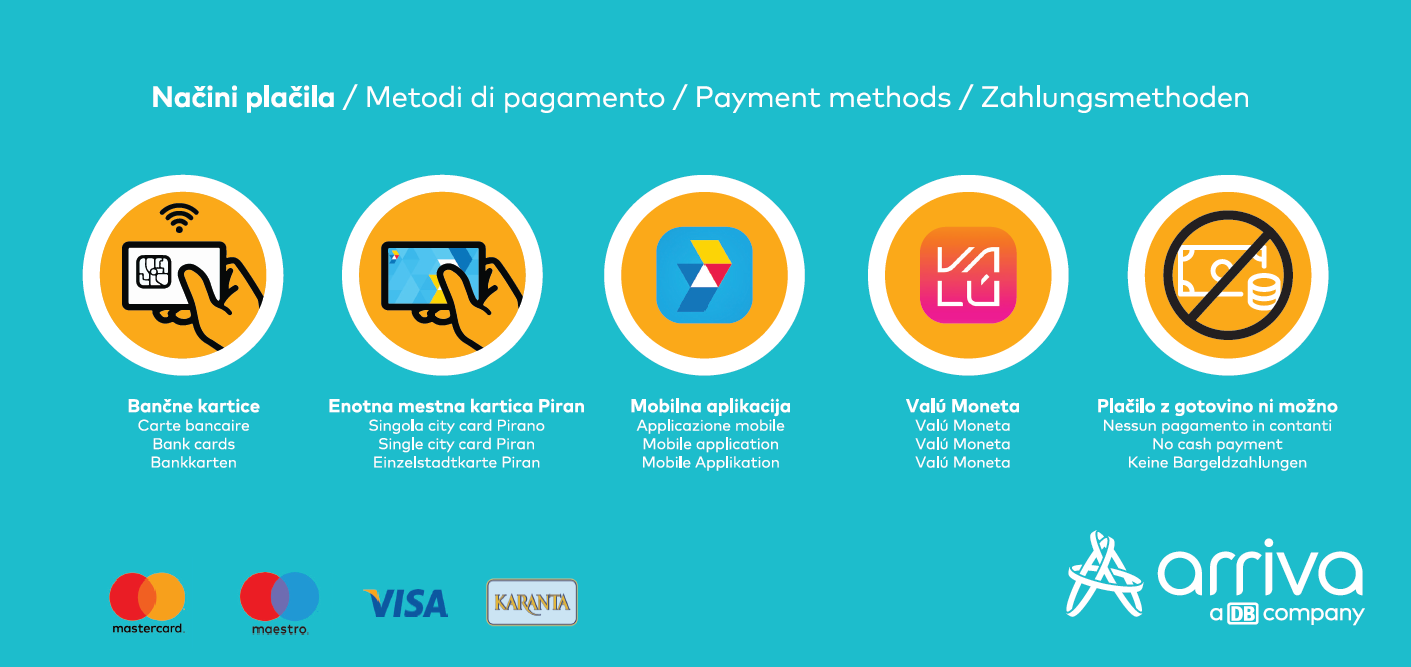 INFO:
T: 05 671 31 22