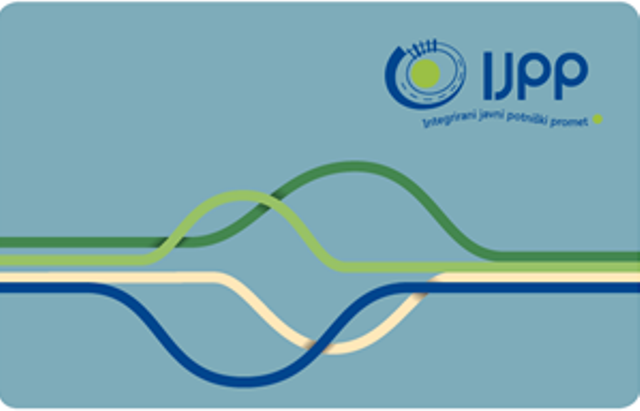 Subsidized tickets for pupils, students and participants in adult education
Following subsidized tickets are available:
monthly and yearly ticket Slovenija and
ticket M10 for 10 drives per month (monthly and yearly).
As till now beneficiaries will be able to purchase subsidized tickets in city transport or combined city tickets.
This way all beneficiaries could travel beside on the relation from home and to school travel also on other relations due to practical education, or staying at multiple addresses, afternoon activities or trips over the weekend with buses and trains with their existing monthly or yearly ticket.
The yearly ticket for high school pupils will be valid from 1 September till 31 August, and for students from 1 October till 30 September. All beneficiaries will be able to purchase monthly subsidized tickets also for month July and August. Existing tickets will not be valid during summer months.
Registered athletes will be able to enforce their rights to ticket Slovenija by purchasing ticket M10.
Ticket prices:
| | |
| --- | --- |
| TICKET TYPE | PRICE in EUR |
| monthly ticket Slovenija | 25.00 |
| yearly ticket Slovenija | 200.00 |
| monthly ticket M10 | 20.00 |
| yearly ticket M10 | 160.00 |
The presale for the new school year will start forseable on 21 August 2022.
The credit written on the IJPP card beneficiaries can use till 31.12.2022.
More information on the process how to apply for the subsidized tickets will be published soon.
Thank you for your understanding.
Arriva Slovenia
---
Presale of subsidized IJPP single tickets for high school pupil for school year 2022/2023 will forseable start on 21. 8. 2022. Submission of applications at points of sale and the portal  eUprava is possible from 17 August 2022 onwards. High school pupils can purchase their subsidized tickets on-line or at our selling points:
ON-LINE PURCHASE
Fill in and submit your application on portal eUPRAVA
You can submit your application on-line on the portal eUPRAVA.
E-application and application code
Shortly after submitting your e-application you will receive the application code, if your application will be approved.
On-line purchase at ijpp.arriva.si
Visit our web site ijpp.arriva.si where you registrate yourself or log-in. You have to add or chose your IJPP card.  The system will show you the tickets that you can purchase. Chose the ticket you want to purchase and confirm your purchase.
* The credit that you have received due to lock-down of public passenger transport and non-use of your subsidized IJPP ticket, can be used to purchase any IJPP single ticket product until 31 December 2022 at IJPP points of sale or in our on-line store.
Validation of the purchased ticket
After the purchase you will have to validate your ticket at the validators on the buses and trains. Bear in mind that at least 60 minutes have to past between your purchase and the validation.
Not have an IJPP card jet?
If you are purchasing you subsidized ticket the first time or you still do not have an IJPP card, we kindly ask you to drop by at our selling point where we will issue you a card.
Prolongation of tickets on-line
You can prolongate the validity of your monthly ticket on 21st day in the month.
PURCHASE AT OUR SELLING POINTS
Fill in and submit your application form
Print the application form and fill it in correctly. With the filled in application form you can purchase the ticket at our selling points. The application form no longer needs to be confirmed by the education institution.
TYPES OF TICKETS, PRICE AND VALIDITY:
Ticket type
monthly 
yearly
(12 months)
from 2 km
25.00 EUR
200.00 EUR
10 drives
20.00 EUR
160.00 EUR
registered athlete
20.00 EUR
160.00 EUR
Surcharges for urban transport (combined ticket with regional transport):
 
monthly
yearly
(12 months)
Ljubljana (for zones 1,2 and 3)
10.00 EUR
100.00 EUR
Maribor
5.00 EUR
50.00 EUR
Koper, Kranj, Novo mesto, Murska Sobota, Jesenice, Krško, Celje
 free of charge
 free of charge
If you do not have a regional ticket, the price for city transport tickets are :
City transport
monthly
yearly
(12 months)
Ljubljana – zone 1
20.00 EUR
–
Ljubljana – zone 2 and 3
25.00 EUR
–
Maribor
16.00 EUR
160 EUR
Jesenice
15.00 EUR
150.00 EUR
Kranj, Koper, Krško, Celje, novo mesto
5.00 EUR
50.00 EUR
Murska Sobota
–
–
Other important shortcuts
More information
If you need help with filling in the application form, please contact us at ijpp.prodaja@arriva.si and we will gladly help.
All information on subsidized IJPP single tickets is available on the phone number 080 4577.
In case of technical issues when submitting the e-application form over the portal eUprava, please contact the help centre on 080 20 02 or send an e-mail ekc@gov.si.
ONLINE PURCHASE OF OTHER IJPP TICKETS
Simple and safe purchase of single, daily, weekly, monthly and yearly (transferable) tickets: https://ijpp.arriva.si/