Group Arriva Slovenia operates under of high quality standards.
The quality of our services and own tourism products and the continuous improvement of key processes are the strategic orientations of Group Arriva Slovenia. With a systematic approach, we want to constantly exceed customer requirements and achieve the set business goals.
The first certificate for the ISO 9001 quality management system standard was obtained in 2006, in 2008 we expanded it to all our activities: passenger transport, travel agency and tour operator, and servicing of commercial vehicles.
In 2018, we obtained the certificate of the environmental management system according to the international standard ISO 14001: 2015.
As of August 31, 2021, Arriva d.o.o. extended the scope of certification to the entire company Arriva d.o.o. and to the company Arriva Dolenjska in Primorska d.o.o. for activities: intercity and other road passenger transport, urban and suburban land passenger transport, activity of travel agencies and tour operators, provision of advertising space, maintenance and repair of motor vehicles, and technical testing and analysis.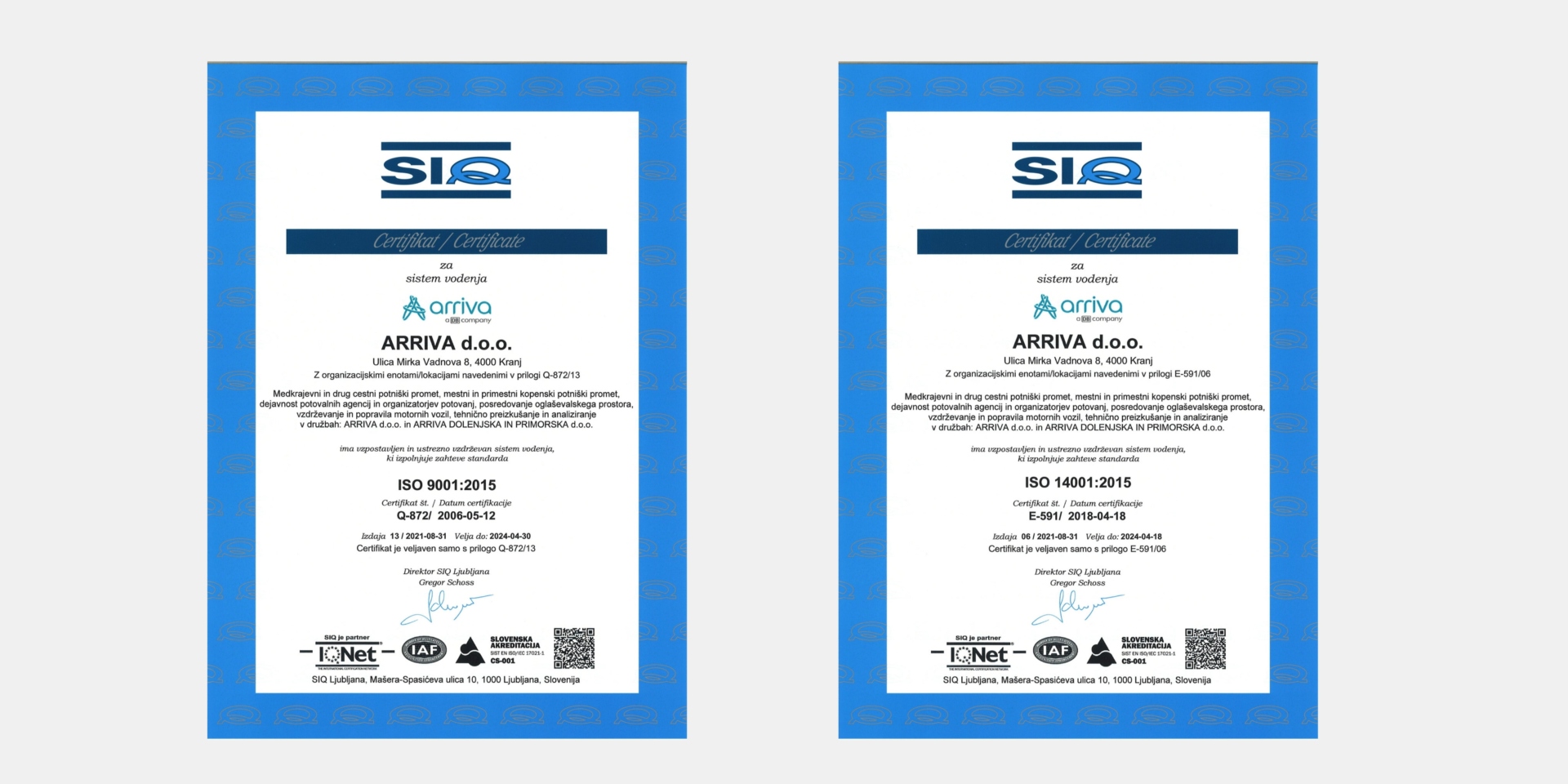 Company Arriva d.o.o. has accredited control bodies at the Slovenian Accreditation (SA) according to the SIST EN ISO / IEC 17020: 2012 standard, type C, with the accreditation document code K-004 for workshop in Maribor and K-011 for workshops in Kranj and Jesenice. Accreditation covers the activities of control of recording equipment in road traffic for:
Analogue tachographs,
Digital tachographs and
Smart tachographs.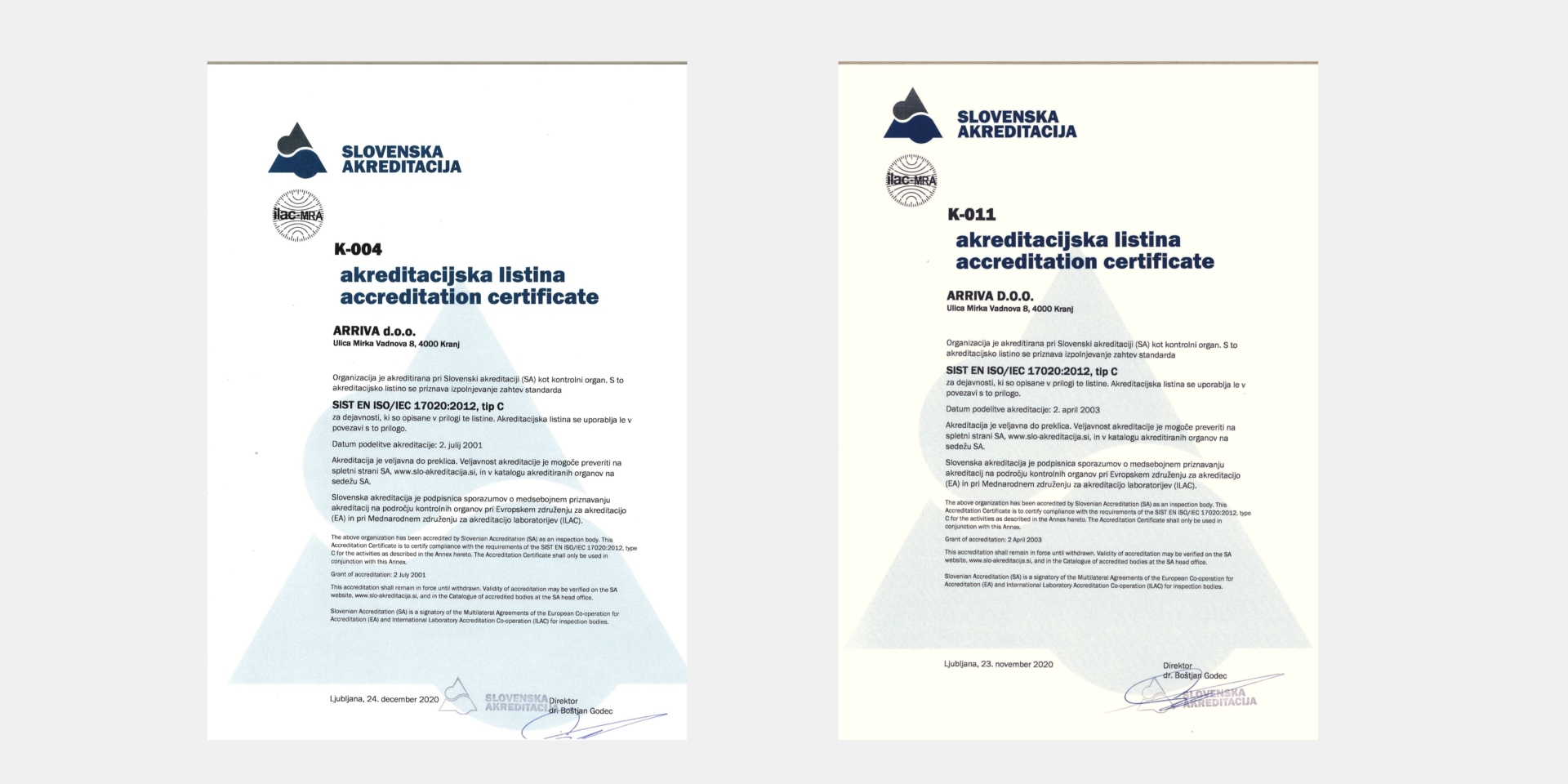 We are pleased to inform you that we have been awarded with the basic Family Friendly Enterprise certificate, which will help us gradually introduce a series of family-friendly measures that will facilitate the reconciliation of professional and private lives of employees.
We are aware that our employees with their dedication, perseverance, and loyalty, ensure our long-term and successful growth, and are one of our greatest assets. We want to act responsibly in all areas, especially towards our employees.