Hop on Ptuj City Bus!
>> CITY TRANSPORT PTUJ IS CURRENTLY NOT OPERATING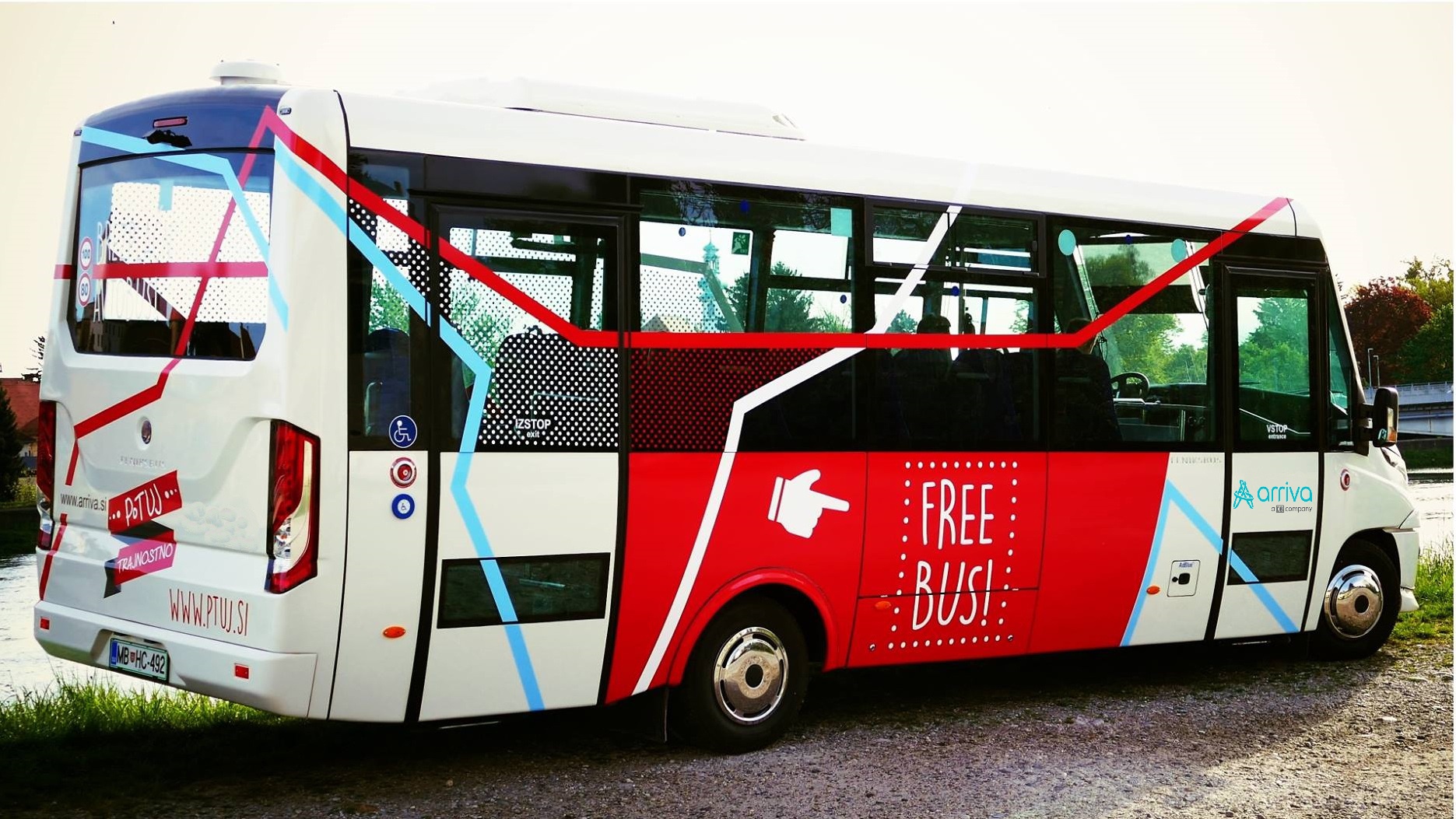 From 2015 citizen as well as tourist can travel in city Ptuj with a free of charge city bus. Municipality Ptuj is by this promoting sustainable mobility and wants to offer public transport also to those who do not have own means of transport or want to lower the number of trips with personal cars.
Here you can find the valid timetable of line 1 that was on 8th January 2018 at some departures prolongs till the cemetery in Rogoznica.
Here you can also find the timetables of line 2 that drives till Šolski center in Ptuj and schools at Turnišče and is mainly used by schoolchildren.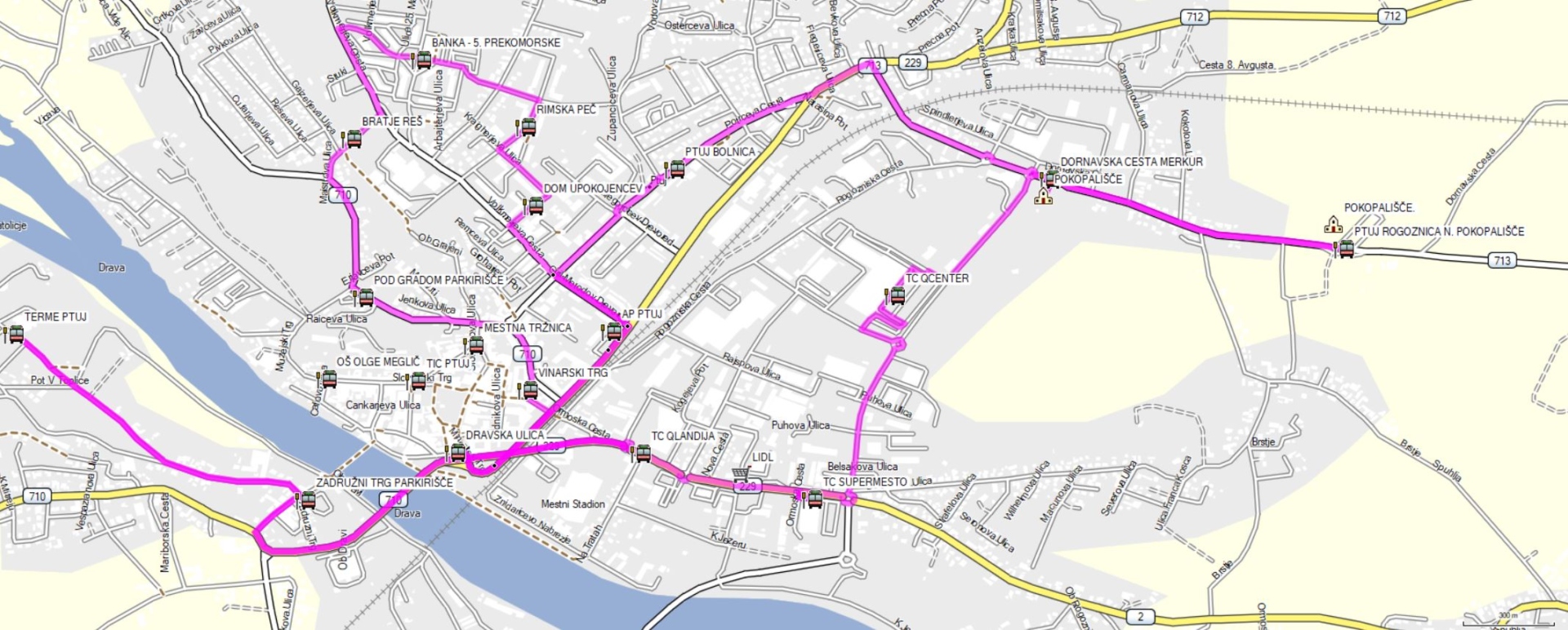 TIMETABLE LINE 1 (valid from 6. 1. 20202 on)
INFO:
T: 02 7711 491