Hop on Ptuj City Bus!
>> 20.6.2019: On 1. 7. 2019 timetables will change at city traffic Ptuj
A free of charge line of city traffic called »Linija MESTNO JEDRO« is operating at City municipality Ptuj. The circle line drives on a 30 minutes interval during working days. It starts and stops at the parking spot Zadružni trg.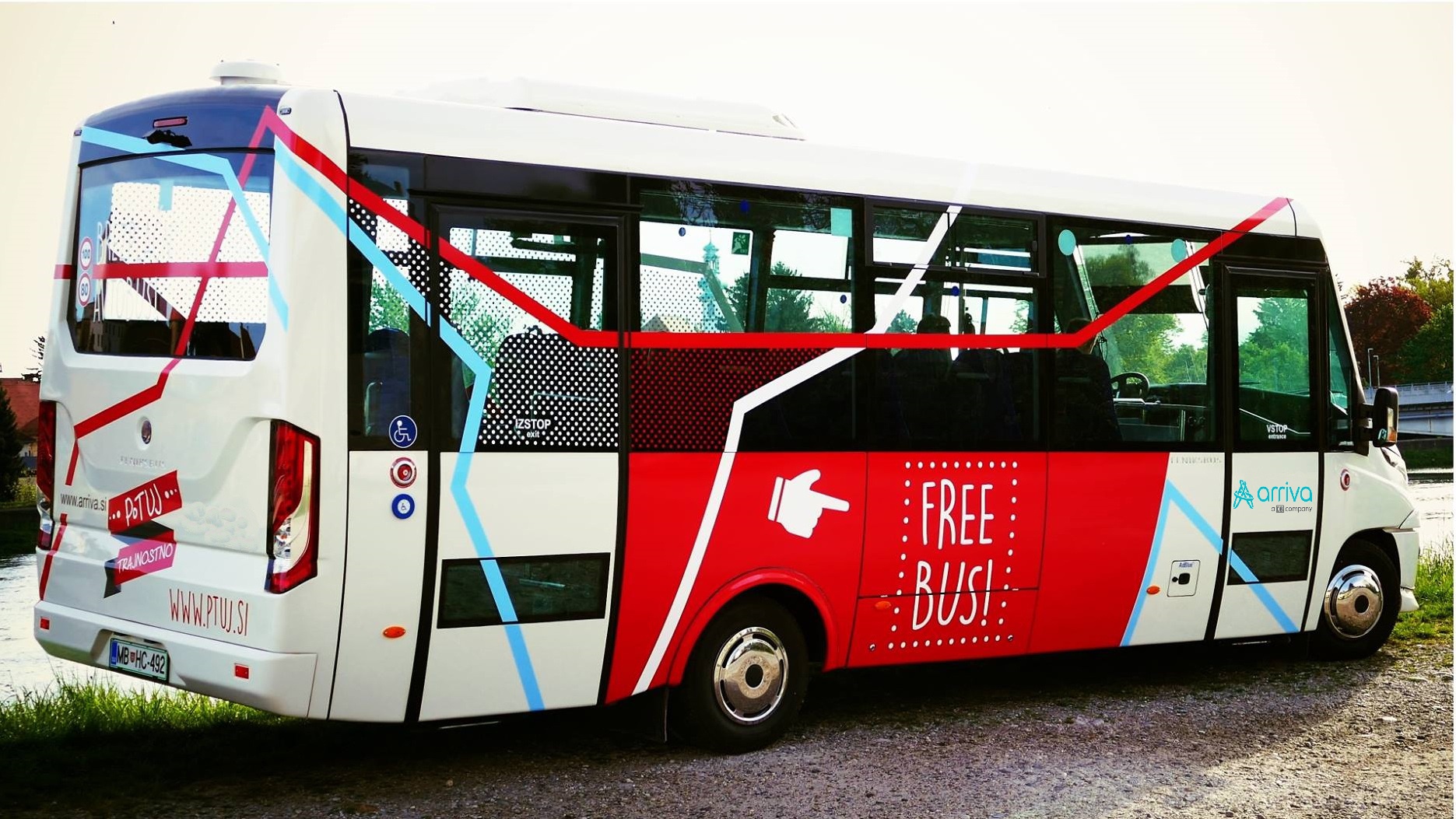 Where does the free of charge city bus drive
ZADRUŽNI TRG (parking Zadružni trg) – TERME PTUJ (Pot v toplice) – BUS STATION PTUJ (Osojnikova cesta) – PTUJ BOLNICA – DORNAVSKA CESTA MERKUR – ROGOZNICA NOVO POKOPALIŠČE – DOM UPOKOJENCEV PTUJ (Rimska ploščad) – RIMSKA PEČ (Kraigherjeva ulica) – BANKA (Ulica 5. Prekomorske) – BRATJE REŠ (Volkmerjeva cesta) – Maistrova ulica – POD GRADOM (Raičeva ulica) – TRŽNICA (Slomškova ulica) – TIC PTUJ (Slovenski trg) – OŠ OLGE MEGLIČ (Prešernova ulica) – ZADRUŽNI TRG (parking Zadružni trg)
City transport Ptuj is operated with a smaller air-conditioned bus with seating and standing area, accessible also to people with disabilities. The bus drives every day:
during working days (from Monday till Friday) from 6.30 till 21.00 o'clock,
on Saturdays, Sunday and during holidays beetwee 6.30 and 15.00 o'clock.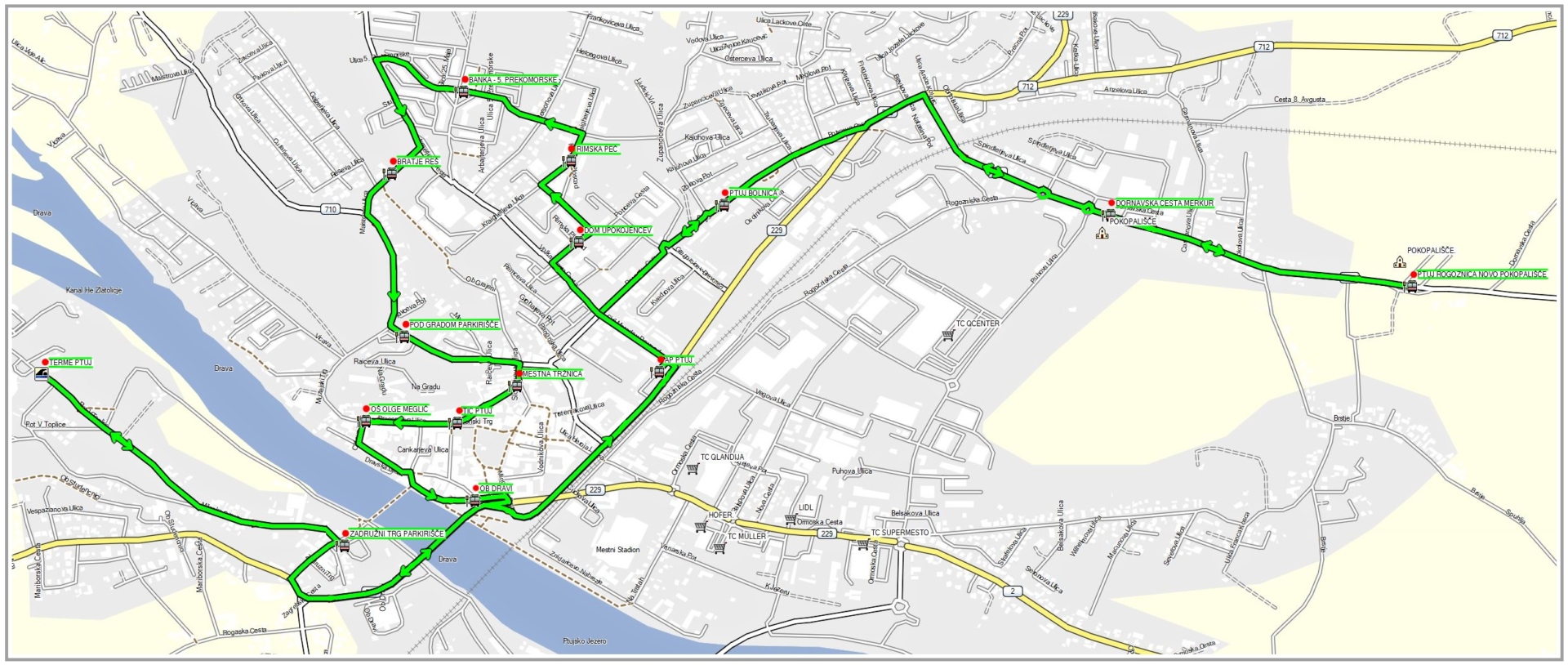 Below you can find the timetable of line 1 that is since 8 January 2018 at some departures prolonged till the cemetry at Rogoznica.
Information
T: 02 7711 491
E: info@arriva.si