Dear passengers please be informed that on 8 February 2019, Slovenian Cultural Day, in Kranj a free of charge circular bus line will operate between 9.00 and 18.00 o'clock.
The circular bus line will connect fibe (5) bus stops: Huje (Zupančičeva ulica), Planina otok, Jaka Platiše and parking spots at Planet Tuš, Eurospin and Qulandia.
Below you can find a map of the circular line: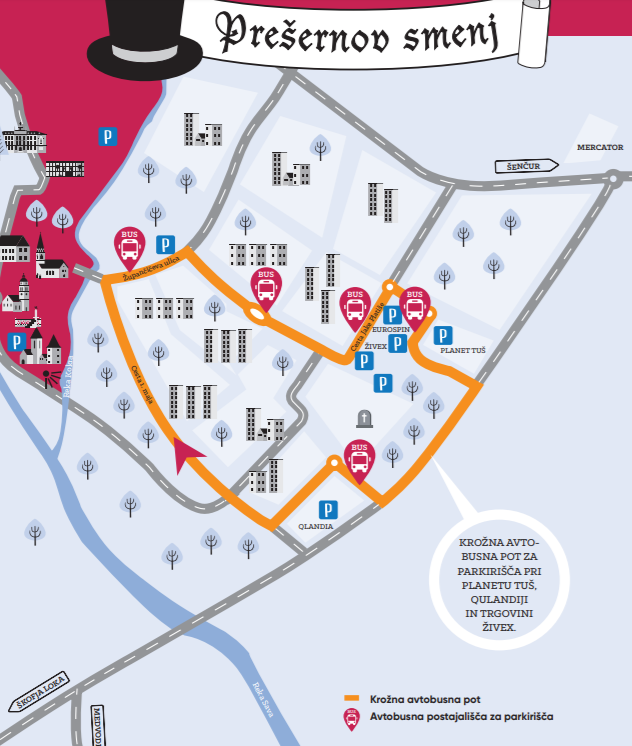 More information on about the great events in the city of Kranj: CLICK
We wish you a beautiful cultural holiday!
Arriva Slovenia