Dear passengers please be informed that on the 20. 9. 2018, from 8:00 o'clock on till 22. 9. 2018, there will be a COMPLEET ROAD CLOSURE of the regional road Šmarca – Homec.
During the time of the road closure bus transport will be performed on a detour over Volčji Potok-Radomlje-Preserje pri Radomljah and vice versa.
Following bus stops will not be operated during this time: Šmarca KIK, Šmarca vas, Nožice and Homec. 
We kindly ask passengers to redirect to nearby us stops at Volčji Potok and Preserje.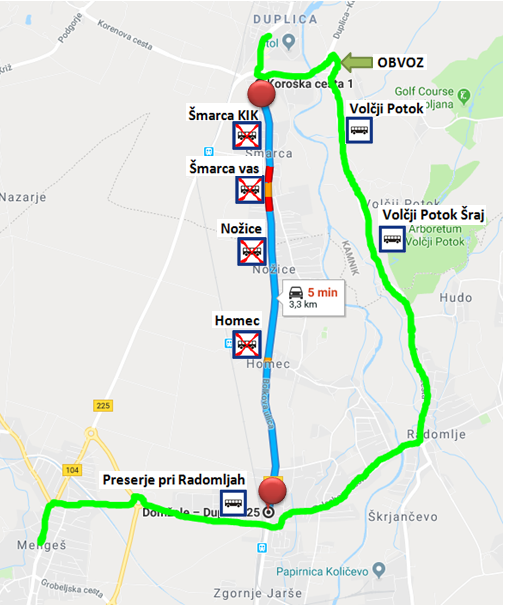 Thank you for your understanding.
We wish you a safe and pleasant ride.
Arriva Kam-Bus