Dear passengers please be informed that on 15 November 2018 a new line will start to operate at City transport Koper.
Line 4 will drive on relation Šalara, Olmo, Tržnica, Žusterna, Tržnica, Olmo and Šalara.
The line will be operated with an electric bus. The electric bus will on line 4 drive all days of the week.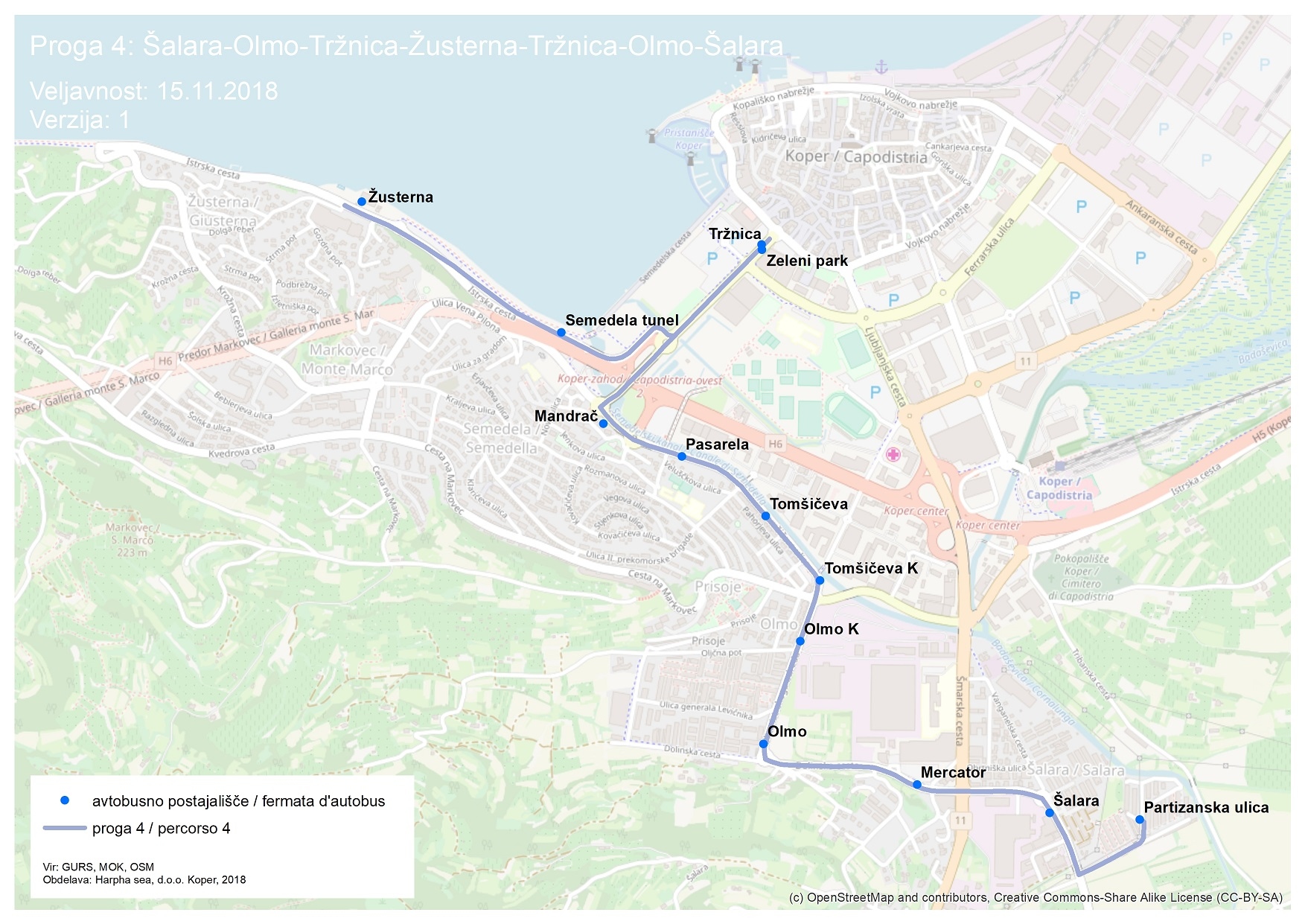 We wish you a safe and pleasant ride.
Arriva Dolenjska in Primorska d.o.o.