Dear passengers please be informed that due to en event on 1st May there will be a complete road closure of the regional Šentjakob – Domžale in Domžale–Kamnik in Domžale. Also, the bus stops in centre of Domžale (at VELE) and bus stop Domžale Petrol will not be operated.
The complete road closure will be on 1.5.2019 and from 6.15 and 7.00 o'clock.
The buses with departures at 6.26 o'clock from Domžale to Ljubljana and departure 6.27 o'clock from Domžale to Kamnik, will stop at the temporary bus stops at the regional road Domžale – Trzin.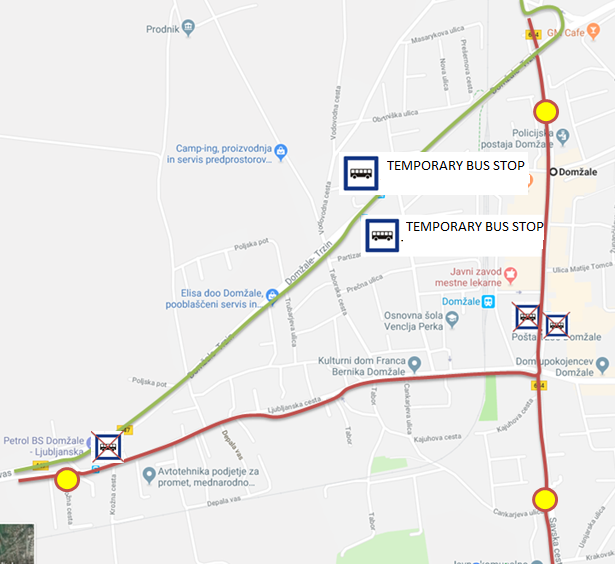 Thank you for your understanding.
We wish you a safe and pleasant ride.
Arriva Slovenia