Dear passengers please be informed that due to road  reconstruction works on the relation Kamnik- Podgorje, from Wednesday 3.10.2018 (start 8:00 o'clock) till Saturday 6.10.2018 there will be a complete road closure true Podgorje.
Due to the complete road closure buses will drive true Duplica.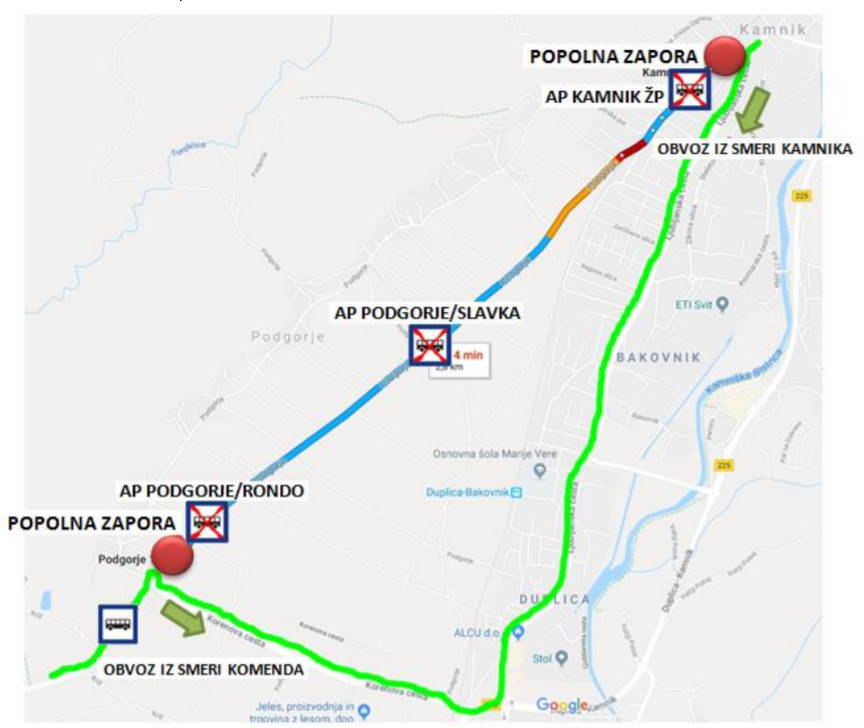 Thank you for your understanding.
We wish you a safe and pleasant ride.
Arriva Kam-Bus d.o.o.