Dear passengers please be informed that on Saturday, 15. 6. 2019 a COMPLETE ROAD CLOSURE of Kidričeva ulica on area of crossroad in Ljubljanska cesta and Trzin.
Due to a complete road closure during this time a detour will be organised on the main road Trzin-Ljubljana. Following bus stops Trzin GD, Trzin DSO and Trzin Mlake will be moved to supplementary bus stop at the main bus road on road Trzin-Ljubljana.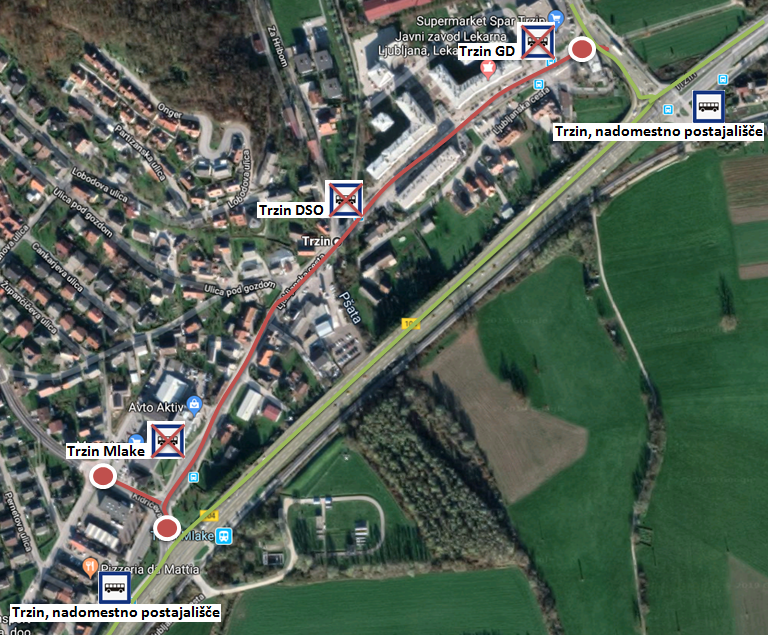 Thank you for your understanding
We wish you a safe and pleasant ride.
Arriva Slovenia