Dear passengers please be informed that due to a complete road closure at Štuki Ptuj (relation between bus stops Ptuj Pivkova ul. and Štuki 21a), from 29. 8. 2022 till 31. 12. 2022, bus stops PTUJ PIVKOVA ULICA in ŠTUKI 21A will not be operated.
Buses will drive on a detour.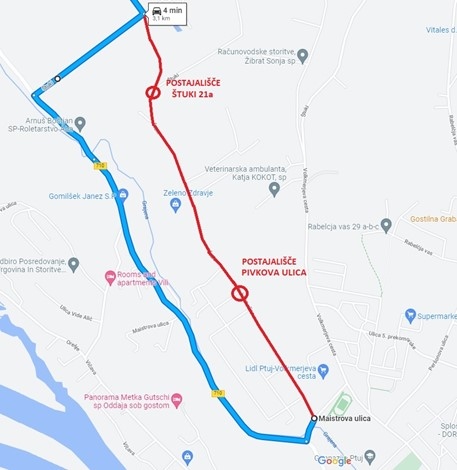 Thank you for your understanding.
Arriva Slovenia